Justin's Story
Justin, a high school sophomore, wanted someone to understand his tastes. I did, while also helping him broaden his horizons.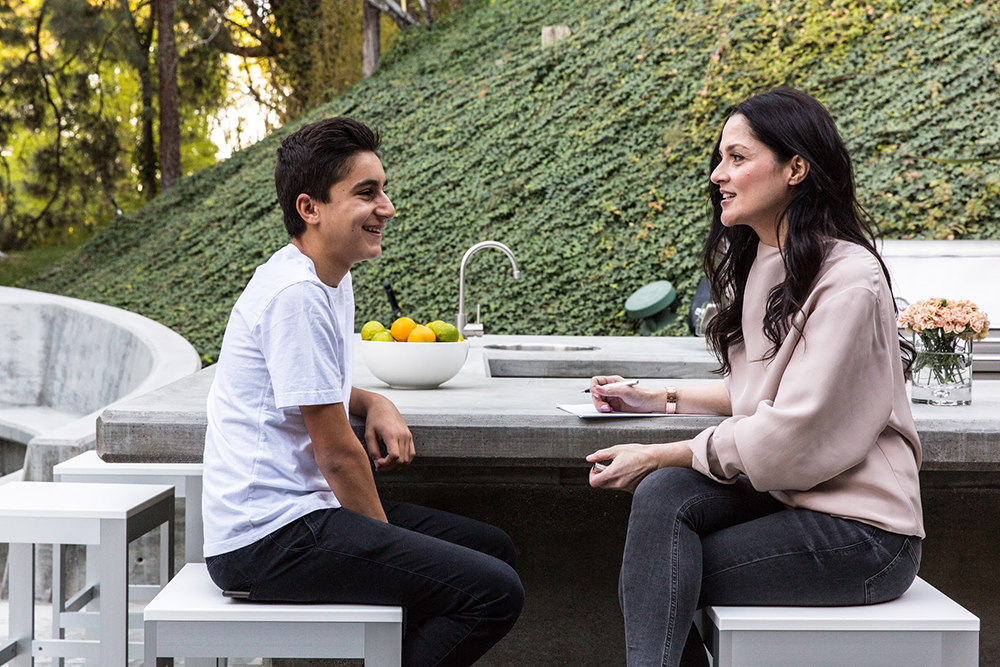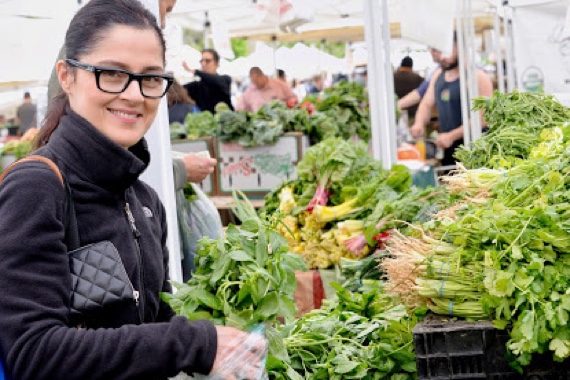 "I first met Ati when I was 12 years old. I was tired of hearing my parents telling me "eat this and eat that." So, I asked them to hire someone who is an expert in food and nutrition to work with me. When I started working with Ati, I thought she would give me a series of instructions which any typical nutritionist will give you with a list of do's and don'ts.
Regardless of my assumptions I was willing to work with her and give it a try. Contrary to my expectations, as we continued to work together, her approach was surprisingly different. I am a very picky eater, from day one, Ati and I made a list of the food ingredients I like and dislike. She was aware of the fact that I don't eat many food ingredients. She gradually started creating specific recipes that I have not yet tried but I was open to explore.
Ati gave me new ideas and changed my whole perspective about food and how to try different foods. Because I was very specific about food textures and trying new ingredients, she introduced smoothies to my diet. She made smoothie recipes with variety of nutritious and new ingredients that were never part of my daily diet, which completely expanded my eating habits. Now, almost every day, I make a different smoothie with fresh and nutritious ingredients. If it wasn't for Ati's teachings, I would have never tried the new ingredients I eat now.
From the beginning, Ati and I connected immediately and she knew how to approach me to try different food and change my diet. What I noticed from day one is that Ati is very energetic and loves what she does. Now I am 15, have expanded my diet and I have a completely different knowledge about Food. In addition, I try new ingredients more than I ever did. I thank Ati all the time for the work she has done for me. She has changed my eating habits and as a result I have changed as an individual."
Justin B.
High School student. Pacific Palisades, CA
Let me show you what I can do for you!
Why not tailor my services to the needs of you or your company? I offer discounts if you combine my services. Get in touch today!

Customer Testimonials
Ati is passionately dedicated to teaching her clients and community on how to eliminate processed foods, avoid preservatives and eat whole and real ingredients. The perfect fit for our our company and mission. It was an honor working with Ati when we were developing Persian Trail Mix. She identified areas of improvement that we could implement while maintaining our signature dish. She guided us on how to ensure our product was not only delicious but also as nutritious as possible. This included using organic ingredients, dry roasting the nuts to avoid use of processed and unhealthy vegetable oils, sourcing dried fruits free from sulfites and unnecessary preservatives and more. We're beyond proud of the products we put out there for our customers and grateful for collaborations with experts like Ati.
#8
Ati has changed the way my two teenagers and I approach food and diet. She introduced us to a whole new world of fresh and real food ingredients with delicious recipes. She has taught us how to read packaged food labels, how to grocery shop to avoid many harmful additives, pesticides, colorings, genetically modified ingredients, etc. One of the many important lessons my kids have learned is that if they are buying food and snacks from a health food store it doesn't mean it's healthy. They now read food labels and are much more conscious of what they are eating outside of our home. Ati's couching and her knowledge has truly benefited us as a family.
– Nicole J.
Beverly Hills, CA
#7
When I met Ati, I had just been diagnosed with stage one breast cancer. This news was just a big shock to me and I was not a very positive patient. I was very angry, negative and skeptical with very low energy. As a result of my emotional state and outlook in life, I didn't have much of an appetite and I wasn't eating much. My anger had taken over in a way that I couldn't follow any orders about my diet from my doctors and nutritionists who were recommended to me. Ati's gift of connecting with you regardless of your state and challenges is remarkable. She was a gift in my life throughout my chemotherapy treatment. Her coaching approach was so gentle and tailored to my specific state of being. She was also very flexible regarding the time of our meetings. Not only she has a lot of knowledge about food and food handling, most importantly, she has a unique compassion for someone who is in the process of receiving cancer treatment. As a cancer patient, when you are going through chemotherapy, it truly feels like no one in the world understands you. She not only understood me at a very deep level, she introduced a whole new way of eating to me regardless of all the challenges I had from receiving chemotherapy treatments. Meanwhile, she was like a friend who inspired me to transform my older eating habits to healthier ones and overall, eat more nutritious foods. She is super compassionate, patient, kind and very generous with her time. I'm most thankful to her.
– Desiree N.
Teacher. Beverly Hills, CA
#6
Seeing Ati is one of the best things I've ever done for myself and my family. With her help, I have completely transformed the way I handle food and learned how to cook. She has given me a new perspective on life. She is smart, kind and inspiring. Her energy is contagious and she will be your biggest supporter. She has inspired me to cook for the first time in my entire life. She has offered me easy cooking lessons in my own kitchen coupled with tasteful and healthy recipes in just a few sessions. As a result of that, I eat better, I'm more knowledgeable about the food I purchase and most importantly I know how to cook for myself, my friends and family which I never thought it can happen.
— A.B
Writer. New York, NY
#5
Three years ago, my family and I started working with Ati. I have a family of five; my oldest daughter in college, middle daughter who was sixteen at the time with a habit of eating lots of unhealthy foods and my twelve year old son who was an extremely picky eater. In addition to them, my husband had many food restrictions. Ati came into our lives and immediately started to improve our eating habits as a family. She started bonding with both my teenage daughter and son by doing grocery shopping with them, teaching them how to pick the right ingredients in the different isles and cooking with them in our own kitchen in a very passionate way. Soon after, I witnessed my teenage daughter only choosing healthy snacks and eating completely differently. In addition, my son was trying food ingredients that he would have never touched before. Ati is an amazing person and a very knowledgeable food expert who knows how to tailor to each individual's taste and personality. As a mother, I really appreciate all that Ati has done for my family and hope to continue this journey of ours.
—Laleh B.
Vice President SMXC. Pacific Palisades, CA
#1
When I met Ati at the age of 82, I was very low in energy with no stamina. I had completely given up on life and had very little hope. As a result of my emotional state, I was not eating much and my body was very close to collapsing. Ati has a gift of connecting with you regardless of your age and the state of your being. She guides you to have a greater control of your eating habits and overcome your challenges with a very soft touch. Her coaching style is gentle and tailored specifically for you and most importantly, she is very considerate of your emotional state, age and your cultural background. After just a few sessions with Ati, not only I was eating again but I was trying different food ingredients that I had never considered trying in the last 82 years of my life. I regained my energy as well as the joy for life. As a result of our sessions together and the changes I made in my life, my friends gained an interest in learning about what Ati was doing for me. Ati offered a complementary seminar for a group of my life- long friends who benefited tremendously from her knowledge and services. She is super caring and very generous with her knowledge.
– G. Mesh
Retired head teacher. Los Angeles, CA
#2
When I started working with Ati, I had gastrointestinal problems and constipation for over 60 years. Within only a couple of sessions through Skype, Ati transformed the quality of my life by transforming a few of my old habits into healthy ones and making some simple lifestyle changes. She taught me how to be aware of my symptoms and understand what triggers them. Ati not only guides you in developing a new relationship with your body and life, she also provides emotional support and acknowledgment even if you don't see her in person. I cannot thank her enough! She always makes herself available via telephone, Skype or email.
— Z. Sall,
Yoga Instructor. Washington, DC
#3
I met Ati to get help in improving my teenage daughter's diet who was a picky eater with digestive issues. As a result of Ati's coaching and teachings, my daughter now eats from a much larger variety of food ingredients. She has also learned what food ingredients can trigger her digestive issues and as a result now she has much less frequent painful episodes. Ati taught her how to use whole food ingredients to naturally minimize her digestive issues and at the same time get the beneficial nutrients she needs. As a result of her teachings, my daughter is more energetic on daily basis and the quality of her life has changed by not having so many painful episodes. She is very generous with her knowledge and very dedicated to her clients.
—Issabella R,
Director and Producer. Los Angeles, CA
#4